Winter Golf Fit Classes with Ann Holmes
Ann Holmes, PGGCC Golf Professional and CNC Kinesiology Instructor is offering winter GOLF FIT classes at Active Health Solutions.
What is GOLF FIT?
This is a class for anyone that wants to develop or maintain rotational movement (and club head speed) for their golf swing.
Start preparing in January for golf season early!!
We have an indoor net for hitting practice balls as part of each Golf Fit class... just bring your 7 iron and indoor shoes
Active Health Solutions is located at #150 Parkhill Centre (just past Theatre Northwest)
To learn more, visit: activehealthsolutions.ca
Or check CKPG Todays feature
---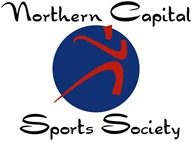 www.northerncapitalsportssociety.com